Mold Consulting Services
Remediation Design and Project Management
If we do find mold in your home we can help you get rid of it as well. Our professionals can prepare a remediation work plan based on our findings that will provide clear and concise direction for the remediation work. This document will help you or your contractor ensure that the mold remediation is conducted properly by identifying the safest and most effective approach to eliminate mold and prevent mold from reoccurring.

Many problems can be corrected safely and easily if the proper precautions are taken. Our work plan will not only provide a list of the steps necessary for the removal or treatment of the mold but will also tell you how to protect yourself and your family during remediation activities.

We can also help you find reputable contractors for larger projects or when you don't have the time or desire to perform the work yourself. We can recommend contractors that will be specifically suited to your project needs or we can even request qoutes from a number of contractors for you.
Indoor Environment can also provide monitoring and oversight services during the remediation project to ensure that remediation activities are performed according to the specifications. Oversight activities can entail anything from periodic inspections of the work site to full-time on-site management of the remediation activities. Our experience with mold remediation projects can be an invaluable asset during this phase of the project.

We're here to provide the help you need - whether its a little advise or comprehensive project management services.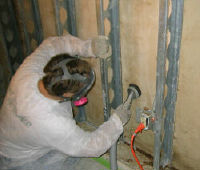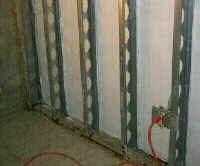 Free Initial Consultation
Please contact us today to discuss your specific concerns or problems. In many cases we can provide you tips and recommendations without visiting your home or performing any tests. If on-site services are necessary we will give you a free quote over the phone. Just fill out our online information request form or give us a call at (651) 779-4300.