Mold Testing Services & Products
Indoor Environment Group, Inc. offers a number of mold testing options for buildings in St. Paul, Minneapolis and throughout the Midwest.
Not sure what option you need? Call our customer service department at (651) 779-4300.


Do you need to know where the mold is and what to do about it? Our mold inspections are designed specifically to provide you the information you need. If you have mold we'll find it and we'll tell you how it got there, how to get rid of it and how to prevent it from coming back.
Service options:
Visual Inspection only
Visual Inspection & surface sampling
Mold Investigation - small house/apartmenttandard
Mold Investigation - standard
Mold Investigation - large house
Residential Air Quality Investigation
Pre-purchase mold inspection
We offer a variety of Mold Testing and Inspection Services specifically designed for the type of building you are in. Please select from the following categories for more information on mold testing services:

Don't know if it's mold? We have put together the best kits on the market to allow you to test on your own. These are the same methods used by Indoor Environment Group and other leading mold professionals. Don't waste your money on the cheap hardware store tests that tell you nothing. If you need good information - you need a good test kit.
Home mold test kit options:
Surface sampling
Bulk sampling
Air sampling
Dust sampling
Combination sampling kits

Do you already know you have mold but just aren't sure what to do about it? We're here to help. Let us know what the situation is and we'll give let you know what your options are for removing existing mold and preventing future growth.
Consulting options:
General recommendations
Full mold remediation scope of work
Contractor recommendations
Safety procedures/personal protective equipment
Expert witness testimony
Lab analysis interpretation
Contractor oversight/project management
SERVICE AREA
Onsite mold testing services are available thoughout the Midwest through our St. Paul office. We offer same day service within the Minneapolis and St. Paul metropolitan area.
Our full service area includes Minnesota, North Dakota, South Dakota, Wisconsin and Iowa. We also provide clearance testing services throughout the Midwest.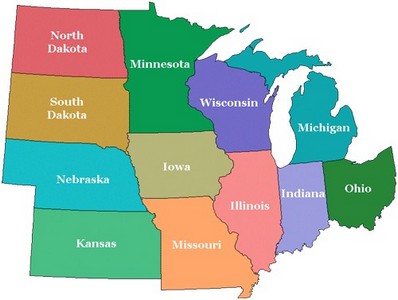 Not in our service area? Contact us for referrals to reputable inspections firms in your area!